GET TO KNOW US
An independent, nonpartisan, nonprofit organization that promotes the public interest in financial reform, financial markets and the economy.
OUR MISSION, VISION, & VALUES
MISSION
To fight for the economic security, opportunity and prosperity of the American people, particularly those who are disenfranchised, by working to enact financial reform to prevent another financial crash and the diversion of trillions of taxpayer dollars to bailing out the financial system.
VISION
Protecting Americans' jobs, homes, savings, standard of living and retirements from an unbalanced, fragile financial system that too often enriches itself from high-risk activities with little social value.
VALUES
Better Markets supports pragmatic rules and a strong baking and financial system that enables stability, growth and broad-based prosperity for all Americans.
MEET OUR TEAM
Better Markets has a talented team of professionals who are experts in their respective fields. Together they advance Better Markets' goals to protect and promote the economic security, opportunity and prosperity of the American people and make finance serve society by supporting the real economy, jobs and growth.
"Dennis Kelleher [is] one of the most powerful lobbyists on financial regulatory reform."
"It's more important than ever that consumers and taxpayers have strong advocates like Dennis and Better Markets to stand up for ordinary Americans."
"Kelleher, a former attorney at Skadden, Arps, Slate, Meagher & Flom, has become well-known for his critique of both Wall Street banks and regulators who he has often accused of failing to hold the banks accountable for wrongdoing."
"Dennis is one of the most plugged in and important names here in Washington as the founder and leader of the investor advocacy group Better Markets. His views can not only drive fear into the heart of Wall Street, but they are also driving the conversation on Capitol Hill, especially on the most pressing topics concerning market abuse, risk and the integrity of the financial system."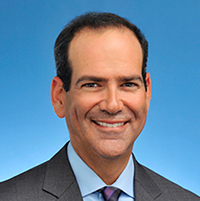 "Better Markets encourages a free flow of reform-minded ideals by bringing transparency and some small counterweight to the lobbying goliath of Wall Street."
"Dennis Kelleher is one of the most effective group CEOs in Washington, D.C., and Better Markets' record of achievement proves that."
"On the front-lines of this effort is Better Markets, a relatively new advocacy group pushing to ensure new regulations are as strong as possible."
Work With Us
Better Markets is currently seeking to fill the following positions:
Director of SEC Securities Policy
For more information, including responsibilities, qualifications, and contact information, please click on the links above.