OUR ISSUE AREAS
Better Markets currently has four key issue areas, each of which combines a strategic mix of Better Markets' core competencies: rulemaking, litigation, media advocacy, government relations, expertise and testimony, coalition building, research, and policymaking advocacy. Each area has an aggressive, multi-platform strategy to restore layers of protection between hardworking Americans on Main Street and Wall Street's riskiest activities.
Defending Main Street
Protecting Consumers, Investors, Retirees and Markets from the Predators
Financial Reform and Stability
Preventing Financial Crashes and Economic Collapse While Protecting Your Pocketbook, Our Shared Prosperity and America's Limited Resources
Accountability
Returning the Law to Wall Street While Watching the Watchdogs, Defending Democracy, Transparency and Open Government
Advocacy and Outreach
Supporting the productive economy, creating wealth and broad-based prosperity while reducing systemic threats, inequality and economic insecurity
"Dennis Kelleher [is] one of the most powerful lobbyists on financial regulatory reform."
"It's more important than ever that consumers and taxpayers have strong advocates like Dennis and Better Markets to stand up for ordinary Americans."
"Kelleher, a former attorney at Skadden, Arps, Slate, Meagher & Flom, has become well-known for his critique of both Wall Street banks and regulators who he has often accused of failing to hold the banks accountable for wrongdoing."
"Dennis is one of the most plugged in and important names here in Washington as the founder and leader of the investor advocacy group Better Markets. His views can not only drive fear into the heart of Wall Street, but they are also driving the conversation on Capitol Hill, especially on the most pressing topics concerning market abuse, risk and the integrity of the financial system."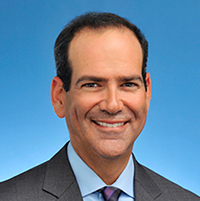 "Better Markets encourages a free flow of reform-minded ideals by bringing transparency and some small counterweight to the lobbying goliath of Wall Street."
"Dennis Kelleher is one of the most effective group CEOs in Washington, D.C., and Better Markets' record of achievement proves that."
"On the front-lines of this effort is Better Markets, a relatively new advocacy group pushing to ensure new regulations are as strong as possible."
KEY STATISTICS
Shaping the news, amplifying the public's voice and analyzing new policies so Main Street doesn't get left behind.
Comment
Letters
Better Markets filed more than 300 Comment Letters at the financial regulatory agencies and self-regulatory organizations.
Rule
Citations
Better Markets was cited over 130 times in final rules, showcasing the impact our subject matter experts make on the rulemaking process.
Court
Filings
Better Markets argues for strong regulation, effective remedies for investors, and a rulemaking process that complies with the law.
Print
Articles
Better Markets subject matter experts are continually sought after to amplify the public's voice and to analyze new policies so Main Street doesn't get left behind.