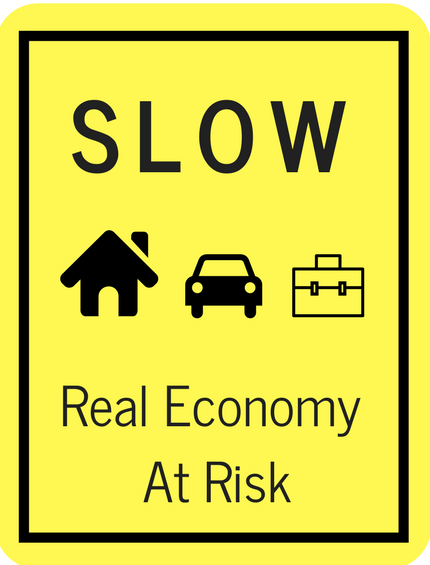 Trump's 1,000 Cuts to Unleash Wall Street on Main Street Again
The Trump administration has been working to kill Dodd-Frank and financial reform by 1,000 cuts from all different directions (legislative, regulatory and judicial) since it took office (after candidate Trump's historic flip-flop from being Wall Street scourge topresident Trump being Wall Street's lackey).
The pace and extent of those cuts –in the regulatory arena — have accelerated lately and, in just this week, Trump's regulators:
Eliminated disclosing the qualitative part of stress tests;
Eliminated designating systemically significant nonbanks entities for heightened regulation; and
On top of that, it was reported that Trump's regulators were going to
Withdraw the proposed Volcker Rule changes because Wall Street complained it wasn't weak enough; and
Propose weak/toothless executive compensation rules in case a Democrat wins the White House in 2020 and regulators then follow the law and enact appropriately tough rules.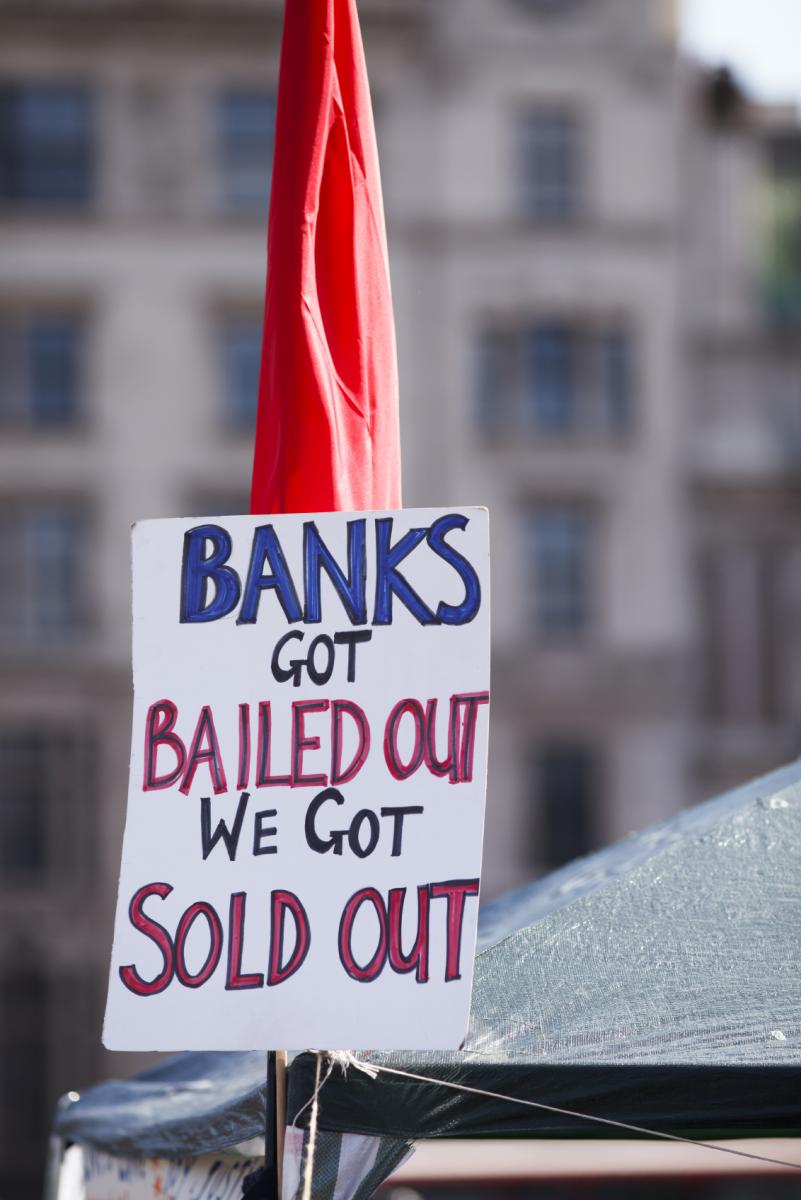 What is the common theme? Reducing financial reform regulation mostly to benefit Wall Street's biggest banks, which increases the risks for another financial crash and yet more taxpayer bailouts. In addition, fraudsters and lawbreakers are running wild and, when there is enforcement action, it's so pathetically weak that it's more likely to encourage crime rather than punish or deter it.
It would be one thing if there was any valid reason for any of this, but it just reflects an inexplicable desire to please Wall Street and the already rich. As all the objective evidence proves, it's not because the banks are being hurt by Dodd-Frank or regulation; in fact, they are doing historically well: "Banks Crushed Profit Record With $237 Billion in 2018," with "The biggest US banks [making] more than $120 billion last year."  That proves that Dodd-Frank and financial regulation of Wall Street are not hurting banks at all and that they are not in need of deregulation.
Why Deregulation is Dangerous: It Caused the 2008 Crash & Will Likely Cause the Next One
The good news reported by the Fed is that the share of Americans aged 25-54 with jobs has reached pre-recession levels, as the graph below from Axios shows. The bad news is that it took TEN years. That's how bad and how deep the damage caused by the 2008 financial crash was. That's just one reason the country cannot afford another crash and why Trump's deregulators are playing will fire by changing policy to please Wall Street rather than protecting Main Street.
Shocking Exposés Reveal Secretly Influenced Academic "Research" Used by Payday Loan Industry to Weaken CFPB Rule
We recently detailed in an Op-ed in The Hill — "CFPB is looking out for financial predators instead of Main Street" — how the CFPB was gutting the payday lending rule. But we didn't know then that the CFPB relied on supposedly independent academic research which had been influenced, if not corrupted, by the payday lending industry, according to two recent exposés. Moreover, the CFPB lied about meeting with the industry before it proposed gutting the rule, as also recently exposed.
First, The Washington Post's Renae Merle wrote a devastating examination, "How a payday lending industry insider tilted academic research in its favor," that revealed the head of the Short-Term Loan Bar Association, Hilary Miller, hand-picked a university professor in Georgia to write a paper rebutting a key criticism of the industry: that borrowers are harmed by taking out repeated loans. The payday lending industry provided funding for the paper and the specific data sets the professor analyzed. This supposedly independent academic paper was then used by the payday loan industry to get the CFPB to issue its proposal to gut the payday lending rule.
Second, the New York Post's Kevin Dugan wrote an exclusive that "Columbia profs ties to payday lenders cloud CFPB rollback," in which he revealed that the same Hilary Miller on behalf of the payday loan industry had influenced another academic, this time one from Columbia University.  He reported that "the Ivy League professor behind that study … has enjoyed cozy ties to a payday-lending executive and advised other academics on how to sway policymakers."
Dugan separately also exposed — in "CFPB spoke with industry execs before relaxing payday loan rules" — that the CFPB had lied about its meetings with Miller and other industry officials before they had proposed gutting the rule.  Dugan got Miller (yes, him again!) to admit that he did meet with CFPB officials after the CFPB denied it. When Dugan confronted the CFPB with the direct contradiction from Miller, the CFPB asked to go off the record. When Dugan refused, the CFPB ceased responding to all efforts to get clarification or comment.
It looks like the CFPB met with and relied on the payday lending industry before it gutted the rule and lied about it. Moreover, it looks like the CFPB has relied on at least two industry-influenced studies masquerading as independent academic studies. Given how difficult it is to discover such pernicious action, it's only reasonable to believe that the CFPB files are filled with other as-yet unexposed influenced industry propaganda that the CFPB is relying on or what else the CFPB is lying about.
Equifax Rule Gets Attention During Credit Bureau Hearing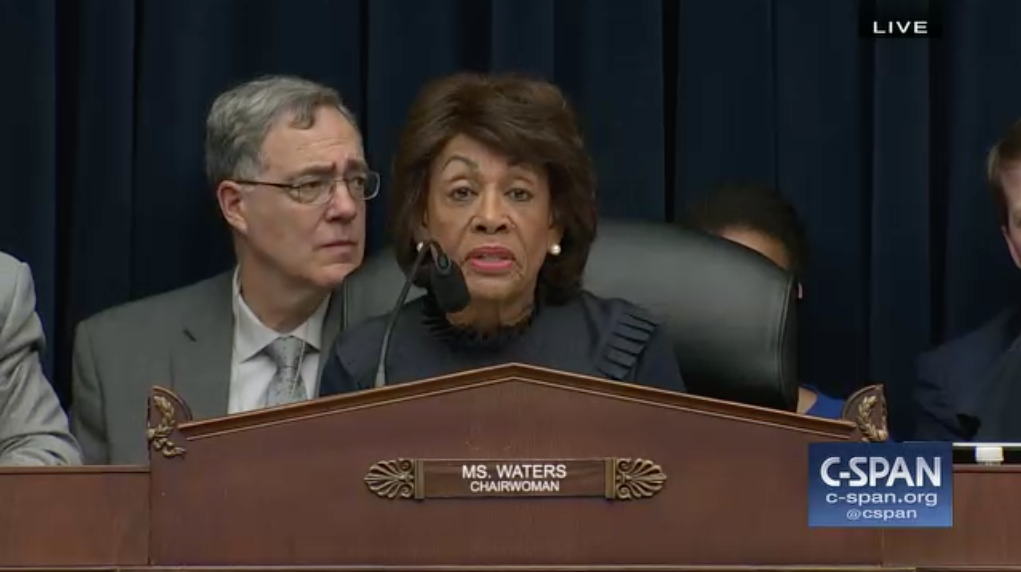 Fulfilling her promise to put consumer and Main Street issues first, new House Financial Services Chair Maxine Waters in one of her first and most high-profile hearings, called in the heads of the three credit bureaus to discuss, most notably, how they are protecting consumers' private and personal data.
In one of the most significant moments of the hearing, Representative Josh Gottheimer called the way Equifax delayed disclosing the breach "appalling." Echoing the views of many, he said, "there are fixes that need to take place…" and specifically pointed out that "the amount of time that passed between the discovery of the breach and the public finding out about the breach is the most disgraceful and most disturbing I think to many of us."
Better Markets has been advocating for just such a "fix" since the Equifax breach became public: we call it the "Equifax Rule" and it would mandate the immediate disclosure of significant data hacks.  And now, after more than a year of essentially no action to protect Americans' data, not only does there seem to be movement by the legislative branch, but also in the executive branch as well. For example, SEC Commissioner Rob Jackson, at a conference in San Francisco, continued to advocate for mandatory disclosure by companies. An "Equifax Rule" would empower Americans who have been hacked to protect themselves from the criminals who start using the stolen information long before the victims even know their information has been stolen.
Hear Bridgewater Co-CEO David McCormick at GW Business and Finance Law Event
It's not often you get to hear the thoughts of Bridgewater executives, but that is exactly what is happening next week on Wednesday, March 14th as Bridgewater Co-CEO, David McCormick will be delivering a talk, "Virtuous Leadership in Today's Global Economy."
As Co-CEO, McCormick is responsible for the firm's strategy, governance, and operations. His talk, part of a robust year-round program of GW Law events that bring in outside speakers to discuss a broad range of issues related to business and finance, will be focused on business leadership and judgement in an evolving and changing economy.