New Ideas for Jobs, Economic Growth and Broad-based Prosperity for All Americans
At Better Markets, we fight for a strong, stable financial system that supports three pillars of the American Middle Class:  jobs, economic growth and broad-based prosperity for all Americans.  We are also on the lookout for good ideas that promote those pillars. 
The Democratic presidential primary race is one place where lots of ideas are being discussed.   While we will have more to say about this later, Sen. Warren in particular has received lots of coverage for her consistent promotion of lots of policy ideas and, indeed, the audacity of running on ideas.  Here's just a sample of the commentary:  "Elizabeth Warren bets that a slew of policy ideas will win over Trump-weary voters," "Elizbeth Warren Bucks the Trend by Running on Ideas," "Elizabeth Warren Is Running an Ideas-First Campaign.  Will It Work," and "Elizabeth Warren is running a different kind of campaign – and it just might be working." 
The good news is the campaign trail isn't the only place where good ideas are being generated.  Simon Johnson, a highly regarded professor at MIT's Sloan School of Management and former IMF Chief Economist (and co-author of the fantastic bestseller book on the 2008 financial crash 13 Bankers), and Jonathan Gruber, an equally renowned scholar at MIT, just published a new book on April 9th entitled Jump-Starting America How Breakthrough Science Can Revive Economic Growth and the American Dream. 
They ask fundamental questions about why has productivity growth in the U.S. been slowing since the 1970s?  Why are well-paying jobs in this country concentrated only in a handful of cities?  Why is it that when states offer huge tax breaks and other benefits to lure corporations that the corporations benefit but local services continue to be starved for funds?  Their focus is R&D, public-private partnerships, spreading the wealth over the entire country, and figuring out how everyone can benefit from investments.  Not everyone will agree with the proposals, but they are thoughtful and thought-provoking and, hopefully, will precipitate a robust discussion.
Johnson and Gruber will be embarking on a book tour to discuss the ideas in their book with an event at Politics & Prose in Washington on April 28, and an event at the University of Pennsylvania in Philadelphia in the beginning of May.  We'll bring you more information as events happen.  Try to stop by one and join the discussion!
The Growing Threat of Leveraged Loans
Much like the subprime bubble that sparked the 2008 financial crisis, there is a growing number of people who see the same thing happening with high-risk, low quality leverage loans.  With increasingly poor underwriting standards, rapid unregulated growth, and increased risk-taking in the leveraged loan market, it's tough not to see the direct parallels.
Better Markets has been looking at and commenting on this issue for some time, as you can see here and here.  The issue has also been raised by Senator Elizabeth Warren, who expressed concerns about leveraged loans to Fed Vice Chair for Supervision, Randy Quarles.  Senator Sherrod Brown, senior member of the Senate Banking Committee, is also speaking out on the issue and sent a letter to Treasury Secretary Steven Mnuchin calling on him, in his capacity as chair of the Financial Stability Oversight Council (FSOC), to examine leveraged loans.
Senator Brown highlights in his letter, however, the FSOC is comprised of Trump-appointed regulators and is more interested in deregulating the financial services industry than doing what it is meant to do, which is to serve as a watchdog and early warning system for threats to the financial system.   As we pointed out in a recent blog posting, the Trump administration's mindless deregulation has effectively put an out-of-business sign on FSOC, making the looming threat of leveraged loans that much more dangerous.
Trump Administration Killing Financial Consumer Protection Today and Other Federal Government Protections Tomorrow
It's easy to get distracted by the outrage-of-the-day coming from the Trump White House.  But a must-read article posted by the New York Times ahead of its publication in this Sunday's magazine really reinforces the importance of looking beyond the latest Tweet to see the serious and potentially lasting damage being done.  The piece, "Mick Mulvaney's Master Class in Destroying the Government From Within," takes a deep dive into the Consumer Financial Protection Bureau (CFPB) under Mick Mulvaney's leadership and pays particular attention to the Bureau's attempts to dramatically revamp the payday lending rule. 
As Better Markets President and CEO, Dennis Kelleher, was quoted saying in the book "Tailspin," "Because of Trump's tweets, the crazy things he does, and the crises he ignites, we're not paying attention to what he's doing to the day-to-day functions of the country.  He has spread all these termites throughout the departments and agencies who are eating away at all aspects of our government, day and night.  They don't believe in the laws they have sworn an oath to enforce." 
Nick Confessore details in the Times' magazine that Mulvaney is the best (worst) example of that, but his successor at the CFPB has carried on his deregulatory zeal, as we detailed in an op-ed in The Hill, "CFPB is looking out for financial predators instead of Main Street," focusing on some of the more outrageous elements of the CFPB's payday lending proposal.  Interestingly, the New York Times article looks at the careful steps CFPB tried to take to avoid the appearance of overtly favoring industry in the gutting of the payday lending rule, which was also the subject of another Better Markets op-ed, "Keep industry insiders out of the payday loan rulemaking process."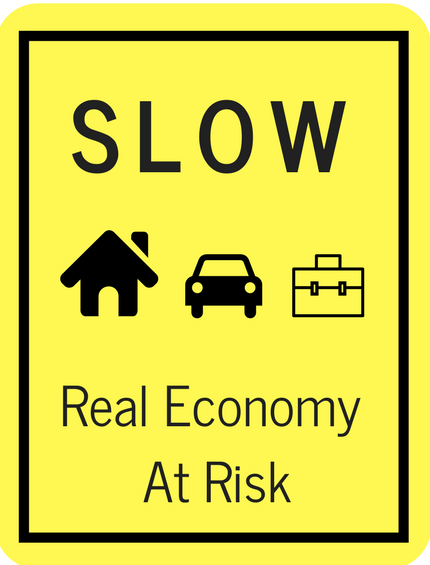 Trump Administration Power Grab & Yet More Industry-Friendly Deregulation
A memo released by the Trump administration's Office of Management and Budget (OMB) directed all agencies to submit so-called guidance to the White House for review looks like an attempt to put up another major hurdle to sensible and essential regulations meant to protect the health, safety and security of Americans, including their financial and economic security.
The memo instructs even independent regulatory agencies, including the Federal Reserve, the Securities and Exchange Commission (SEC), and the Commodity Futures Trading Commission (CFTC), to submit to the White House any new guidance documents so that they can determine whether or not to submit them to Congress to reject under the Congressional Review Act (CRA).
Guidance, as opposed to formal rules, has been used by agencies to provide informal direction on how they should interpret or apply their legal obligations, as well as how an agency's thinking is evolving on a particular issue.  While such guidance is typically issued in response to industry inquiries, Wall Street's biggest banks have complained that guidance they don't like is enforced like rules and, therefore, should be subject to the CRA.  This is really just another way that the Trump administration is siding with industry to overturn agency actions that they don't like.