Protecting Main Street from Wall Street is Complicated (Equity, Capital, Leverage, Risk-Weights, oh my!), But Not Really that Complicated:   Almost all companies are mostly funded by equity of one form or another.  Generally, they have ample equity plus assets so in economic hard times they can survive until good times return and, if not, they go bankrupt with the equity cushion absorbing losses before creditors lose money.  If there's not enough equity, then the assets are used to pay the creditors.  If there is insufficient equity and assets, then creditors take losses based on their priority in the debt structure, for which they received various levels of interest based on the amount of risk they assumed when lending money to the company prior to bankruptcy. 
Banks are fundamentally different: they are supposed to gather money from depositors who want to save and then lend that money to borrowers (individual as well as small, medium and large companies).  Because they are in the lending business, as a routine matter they have significantly less equity (referred to as "capital" when talking about banks) than virtually all other businesses.  In other words, they finance themselves with much more borrowed money and, therefore, very small losses burn through their equity and they can go bankrupt very quickly.  (Banks also use much more debt than equity to finance themselves because doing so greatly increases the returns they can obtain, which enables much higher bonuses, as detailed in this terrific book "The Bankers' New Clothes.")
However, because the biggest banks are so big, interconnected, complex and leveraged, they are integral to the economy as a whole and, if they go bankrupt, they might actually take down the financial system and the economy itself.  That's why those particular firms are called "too-big-to-fail" and why the government and taxpayers used trillions of dollars to bail them out in 2008-2009.
Equally important, too-big-to-fail firms having an adequate equity cushion is actually good for lots of reasons, as Better Markets' President was quoted in the article observing: 
Equity "is not a trade-off between sensible regulation and jobs and growth and lending.  This is a debate about the adequacy of the equity cushion that not only protects banks and taxpayers, but facilitates lending and actually enables greater lending."
That's because better capitalized banks with more equity are less likely to fail and, therefore, are less risky and their cost of capital should be lower.  This should increase their ability to compete and lend more in good times and in bad, which was proved during the 2008 crisis when better capitalized banks continued to lend while those with little equity capital faced bankruptcy, needed bailouts and predictably contracted their lending to the real economy.
Remember Wells Fargo's actions and how they were caught and stopped by regulators when you hear people complain about the CFPB, which has returned more than $12 billion to more than 27 million Americans ripped off by those in finance (before the latest Wells Fargo scandal).  Remember that also when you hear about the latest innocent-sounding plan to "reform" the CFPB, which is really intended to gut and neuter the bureau to prevent it from doing its job protecting consumers.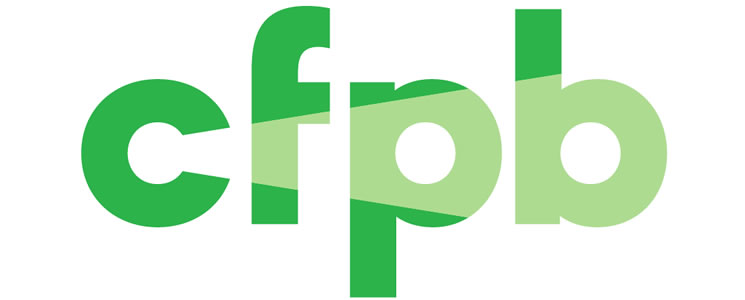 Hurray for the CFPB, which has limited authority and does not have the ability to bring criminal charges.  However, the key question for prosecutors and other regulators like the SEC that we have been asking for years remains: "why was no individual charged or prosecuted?"  Ask yourself: "What other business in America could intentionally rip off and exploit millions of customers like this and not go to jail?"  Also, why was the CEO not required to give back at least some of his $19+million performance pay for last year?  What about the executives and supervisors responsible for making sure this didn't happen, including those in compliance, risk, legal and internal audit?   
Many of these people presumably received bonuses based on "performance," which now appears to have been fraudulent.  As Stephen Gandel detailed in a terrific Fortune article, "Wells Fargo's 'sandbagger'-in-chief [left] the giant bank [in July] with an enormous pay day — $124.6 million," but none appears to have been clawed back for the fraudulent and illegal conduct that inflated the results of her business unit. 
Letting banks get off with fines that shareholders pay and never even admit wrongdoing sends the message that crime pays.  Until individuals, especially executives and supervisors, are personally punished severely, including but not limited to clawing back the pay they received, letting banks pay fines incentivizes the business as usual cat-and-mouse game where too many banks routinely break the law, regulators occasionally catch them, a small-to-modest fine is paid, and then it's repeated again and again.
The Revolving Door at the SEC Swings for the Public Interest:  When we think about the revolving door at the Securities and Exchange Commission (SEC), it is usually SEC officials and/or lawyers going to law or lobbying firms to represent the biggest financial firms and other corporations against the SEC and, too often, the public interest.  They take the experience, inside knowledge and contacts gained in their public service and use them in the service of private interests and personal gain.  But, this time it appears to be the opposite.  According to recent news, Sean X. McKessy, the founding director of the SEC whistle-blower program is leaving the SEC and will join "one of the nation's most prominent law firms specializing in whistle blower cases."
With the black cloud of the missed Bernie Madoff Ponzi scandal still hanging over the SEC, McKessy played a pivotal role in transforming the SEC's culture into one that welcomes whistle-blowers and appreciates the critical role they play in helping advance the SEC's enforcement agenda and overall mission.  Having such an experienced, knowledgeable person advocating for whistleblowers will only make the program stronger and more effective.  
The Investors Exchange (IEX) is Up and Running and Already Causing Other Exchanges to Talk About Treating Investors Better: Investors Exchange (IEX) announced that it was officially open and trading all symbols as an exchange.  By putting investors first and eliminating the high speed predators, IEX is expected to get more and more market share.  As a result, it should come as no surprise other exchanges are responding to this competitive threat by claiming to have "speed bumps" of their own or to take other actions that they claim will protect investors from the HFT predators. 
As they point out, unlike the IEX "speed bump," the CHX bump only applies to asymmetric liquidity taking orders and will not delay any outbound messages or market data. Basically, any order that would immediately take liquidity from its book will be delayed by 350 microseconds – any other order that would not immediately interact with their quote will not be subject to the speed bump.  In contrast, "the IEX speed bump is non-discriminatory and applies to all orders and market data (symmetric)." 
This, like so much else regarding markets and market reform, can be very complex, as pointed out above.  But, it is also pretty simple:  IEX hopes to succeed (and yes, make money) by putting investors' interests first and stopping predatory behavior.  If IEX's private sector solution works, then they will gets lots of business and that should force other market participants to also begin to put investors' interests first and reduce predatory behavior.  We hope this happens and the apparent attempt of IEX's competitors to copy or claim to copy its investor-first technology is a pretty good sign that, so far, IEX is succeeding. 
But caution is key here:  too many firms are making too much money on predatory HFT and IEX is a big threat.  They fought ferociously to prevent IEX from becoming an exchange and competing against them.  Because that failed doesn't mean they have given up.  They are still fighting in the regulatory arena to prevent legitimate competition and they will fight in the marketplace with claims of IEX-like solutions.  As Themis Trading points out, buyer beware! 
Better Markets in the News: