Ending too-big-to-fail by breathing life into "Living Wills": Wall Street's biggest banks don't want to play by the same rules as every other company in America and file bankruptcy when they fail. Just like before the 2008 financial crash, they want to continue their high-risk gambling and force taxpayers to bail them out so they don't bear the consequences of their irresponsible if not illegal conduct. That's why it's so important that the Dodd-Frank Wall Street reform law requires these banks to file so-called "living wills", which are really just resolution plans meant to ensure that the too-big-to-fail banks can either be restructured or dissolved through bankruptcy without any taxpayer-funded bailouts. As Better Markets has outlined, living wills are critical to eliminating or minimizing the threat of too-big-to-fail.
In 2014, Wall Street's biggest banks submitted living wills that were so grossly deficient that the federal regulators at the FDIC and the Fed flunked all 11 banks on their living wills test. In the process, federal regulators made clear the key requirements that these plans must address to ensure the American people aren't forced to bail out Wall Street again. Wall Street's biggest banks refiled their living wills in 2015, and it's critical that regulators hold these too-big-to-fail banks to the public standards they set.
The credibility of the banks, as well as of the Fed and FDIC, are on the line this time in light of the very public and high-profile rejection of the plans last year. In anticipation of the regulator's upcoming disclosure of their review of the banks' 2015 plans, we released this week a new policy brief, Ending Too-Big-to-Fail by Breathing Life into "Living Wills", which outlines important, concrete steps regulators must take to make the process much more transparent and credible, largely by facilitating market discipline on the too-big-to-fail banks:
1. The regulators should provide greater information and clarity about the purposes, methods,and criteria that underlie the "living wills" process.
2. The regulators should require greater public disclosure of the information contained in the "living wills."
3. The regulators should seek the input of an institution's major creditors, potential sources offunding, and potential purchasers of assets in the "living wills" process.
4. The regulators should establish advisory committees consisting of bankruptcy scholars, lawyers, and judges to provide them technical expertise about resolution under the bankruptcy code.
5. The regulators should require financial institutions that submit "living wills" to disclose publicly the amount of financing necessary to effectuate a reorganization under the Bankruptcy Code and the source of that funding.
To read more, download our policy brief here.
Year-End Better Markets News You Might Have Missed, But Should Not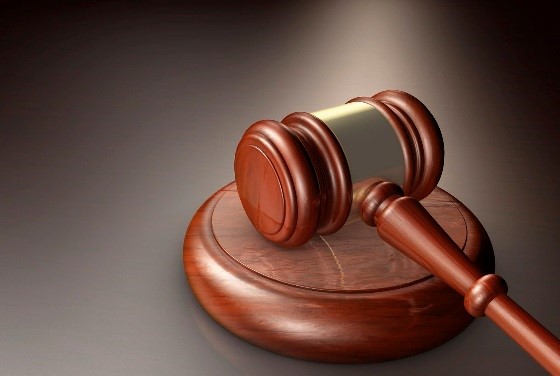 First, Better Markets went to court to make clear that AIG's former executives and shareholders don't deserve another nickel from taxpayers: U.S. taxpayers and the country have already suffered from AIG's stunning recklessness. Not only did they have to repeatedly bail out AIG, ultimately with $182 billion, but they also had to watch as AIG handed its executives millions of dollars in bonuses in 2009 at the same time tens of millions of Americans lost their jobs, homes, savings and so much more. 
But now, Starr International Company – the largest shareholder in AIG before the crash – is suing the United States for more than $30 billion based on the absurd claim that the $182 billion bailout of AIG wasn't generous enough. Thankfully, the District Court ruled that Starr and AIG's other shareholders (whose stock would have been worth zero but for the bailout) should get nothing more. Unhappy that its demand for $30 billion more was rejected, Starr is appealing to the U.S. Court of Appeals for the Federal Circuit. However, because Starr didn't want the appeal court to hear what Better Markets would say about this ungrateful and baseless claim, Starr opposed Better Markets filing an Amicus brief on the public's behalf, requiring Better Markets to file a Motion seeking permission to file a brief opposing Starr's claims. Over Starr's opposition, the court granted Better Market's Motion and allowed it to file a brief.
The brief makes clear that AIG executives and shareholders do not deserve another nickel from taxpayers after they bailed out the insurance giant during the 2008 financial crisis. We are the only public interest organization to weigh in with an amicus brief in the case. Click here to learn more, click here to view the motion, and click here to read the brief
Second, Better Markets went to court to prevent attempts by certain shareholders of Fannie Mae and Freddie Mac to put taxpayers on the hook for their losses: The government's massive infusion of almost $200 billion in taxpayer funds during the 2008 financial crash is the only thing that kept Fannie Mae and Freddie from complete collapse. Their insolvency would have deepened an already historic financial crash by throwing the housing markets and global financial markets even further into chaos, and triggering a catastrophic chain of failures across major financial institutions. Despite the fact that the government rescued them from certain bankruptcy, some shareholders are now trying to roll back these measures and put taxpayers back on the hook for their losses while they pocket the profits.
Shareholders who gambled on the stock price should not be allowed to roll back the government's actions and force taxpayers to return money that is rightfully theirs in an attempt to restore the broken pre-crisis status quo. That's why Better Markets filed a motion in the U.S. Court of Appeals for the District of Columbia Circuit seeking leave to submit an amicus brief supporting the government's position in Perry Capital v. Jacob J. Lew.
The Better Markets brief makes clear that these claims by shareholders are meritless. Click here to learn more, click here to read the motion, and click here to read the brief.
Third, Better Markets filed a comment letter to the Financial Stability Board on temporary funding principles needed to support the orderly resolution of a global systemically important bank: Better Markets filed a comment letter in response to a document released in November on guiding principles on the temporary funding needed to support the orderly resolution of a global systemically important bank. You can read the comment letter here.
Better Markets in the News:
Clinton's exaggerated claim about endorsements for her Wall Street plan: Washington Post by Michelle Ye Hee Lee 1/11/2016
Wilmington Trust: 'Not too big to jail': Delaware Online by Jessica Masulli Reyes & Saranac Hale Spencer 1/7/16
Delaware prosecutor puts another dent in banks' 'too big to jail' armor: Reuters by Alison Frankel 1/7/16
Bernie Sanders's Plan to Tame Wall Street Riles Clinton Camp: Huffington Post by Mary Bottari  1/6/16​
Articles of Interest: 
Fed's Beige Book Finds Modest Growth in Most Districts: Wall Street Journal by Harriet Torry 1/13/16
Republicans and Democrats Agree: We Hate Wall Street: The Wall Street Journal by Anupreeta Das and Emily Glazer 1/13/2016
MetLife to Break Itself Up, Citing 'Regulatory Environment': American Banker by John Heltman 1/12/2016
Fed to Lift Rates in 2016 More Than Markets Price In, Posen Says: Bloomberg by Scott Hamilton 1/12/16
What the End of the Case Against Steven Cohen Means: New York Times by Peter J. Henning 1/11/2016
Financial Crisis Still Divides GOP, Democrats: Wall Street Journal by Nick Timiroas 1/11/2016.